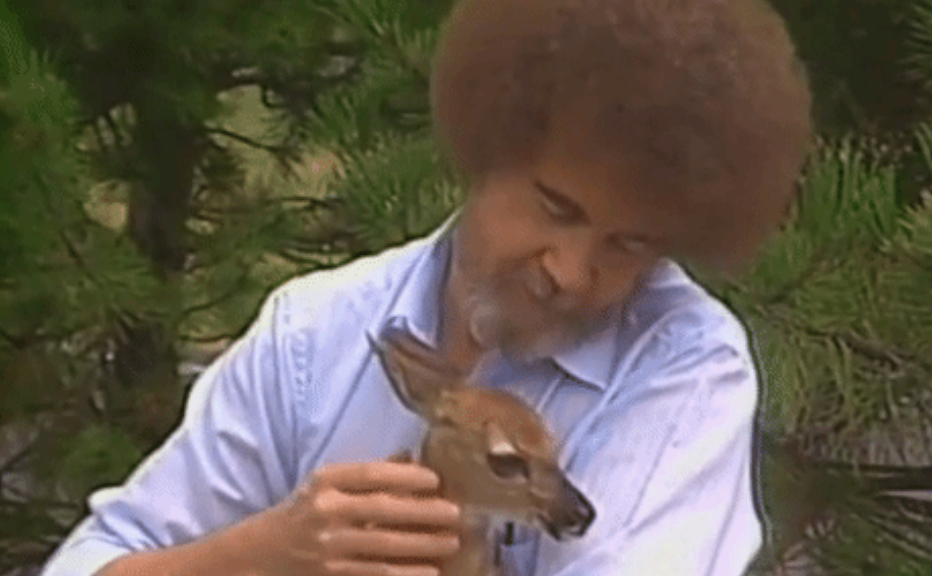 The Beginner's guide to Friendica
The Beginner's guide to Friendica
I wrote this blog recently about what the Fediverse is and why it is so awesome, together with how I created a monster to automate our Friendica TROM page and my personal account to post everywhere (Facebook, Twitter, TROM Live, my Live). Yesterday we had a really great TROMcast with the people behind Friendica and Mastodon, and Disroot.org. And I want to write a brief "beginner guide" to Friendica, because I love Friendica :). And the people behind the project are super friendly.
First of all, make an account to give it a try.
There are many "instances" so you can choose whichever. I personally recommend venera.social. It works great and the guy behind the project seems like a very nice human. Register and wait for approval. I know, it seems like a pain in the ass to wait for approval, but trust me on this. It is going to be a fast approval and they do that so that they keep these instances nice and clean. Your account will be approved 100%.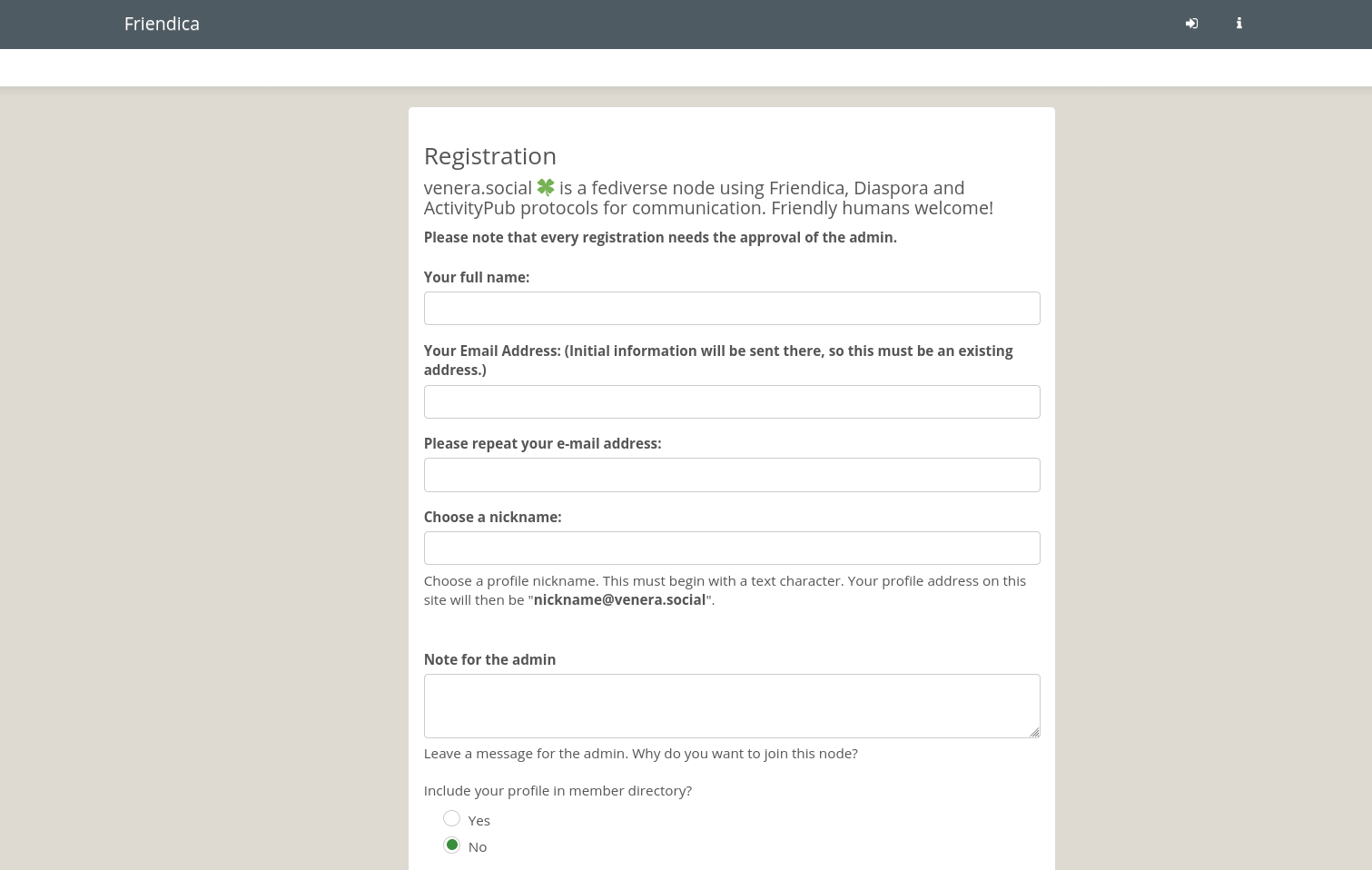 Tweak your account.
After you are approved simply go through your settings and set up stuff. It is a lot better than Facebook and easier to grasp and very clean. You can choose to block content based on language, words, you can choose who can see your posts and such. It is up to you how you set this up. Take it easy. No rush. You don't have to do anything if you don't want to, and you can do any changes in time. It is your baby dear.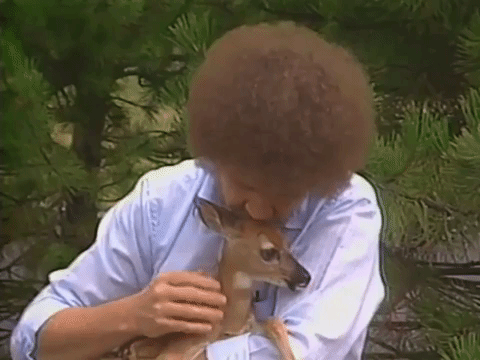 Start to follow people and organizations.
This is what you are there for. But how can you find them? Don't be like a hungry bear that goes into a house and wants to eat everything it finds, and if it does not find much, it goes away. Be a nice, civilized, and sane bear and you'll get to eat in that house very good food and not get fat. For starters you can follow us, people from TROM. Sasha, Shas, Aaron, me, Alexio and more importantly our TROM page. Then look through our contact list and add more people. Let it grow slowly and organically. In the contacts settings, you can search people based on interests (keywords). Let it grow slowly and I mean that. You may be used with Facebook and the crazy of influx of information that engulfs your entire life. This is a way for you to start as brand new and meet new people. It is like moving from New York (facebook) to a small nice village. You'll see, life is better there ;).
The awesome part that keeps me personally there.
Friendica opens the doors to pretty much any Federated network. Say you find a Mastodon account in the wild. Copy the url to your Friendica search bar then simply follow them. Do the same for any other Federated network. Now you can interact with these people (send private messages, see their posts in your feed, comment to them, like, share, etc.).
Follow websites!
Yah! You can. Pretty much any website (since most have an RSS feed). Copy our videoneat.com url, or tromjaro.com, tiotrom.com, bigworldsmallsasha.com, trade-free.org/directory, or any other that you like, into the contacts page and just follow. You'll get to see the posts in your feed whenever these websites post new stuff. How cool! You can also tweak the settings for each such website, individually. For example you can set up how frequently you get updates from them, if you want to get a notification when they post something new, or format how the posts should look like.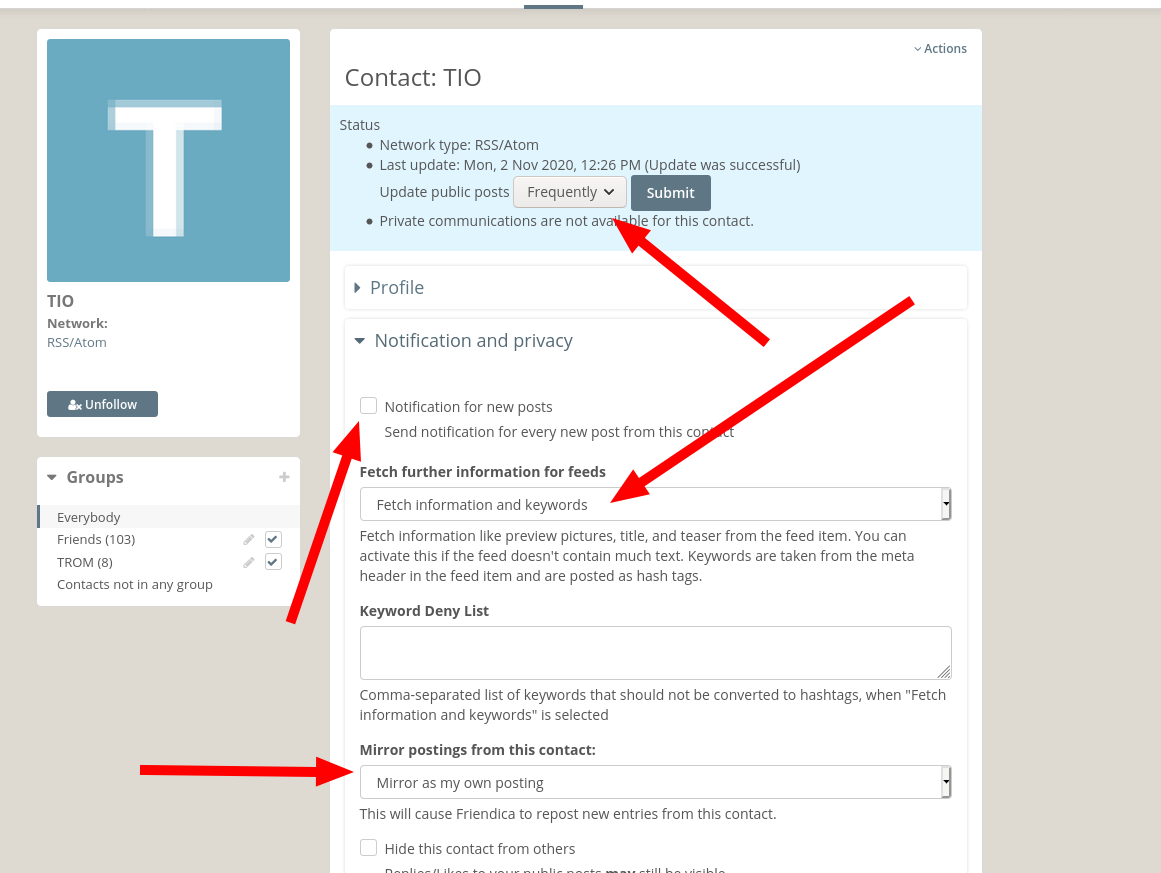 At times, if these websites support it, you can see their entire articles in you feed so no need to go to their websites. I recommend you select "fetch information and keywords" so you get to see their posts as a summary and link to the original article. And lastly, you can select to auo-reshare any of these websites' posts on your profile if you wish. Or as your own posts.
Follow Twitter!
If you have a Twitter account, now is the time to never use twitter.com but use it through your Friendica. Go to Settings – Social Networks and click the Twitter tab. Connect to your Twitter (easy, a few seconds). Now you should choose "allow posting on twitter" and "import the remote timeline". Why? Because now if you want to follow someone on Twitter, simply copy their twitter url, the entire thing, into the same contacts page and follow them. And you'll see their posts in your timeline. Easy.
You can reply to these Twitter accounts from Friendica and interact with them from there. Super cool. I already follow a few Twitter accounts and works great.
Follow Facebook pages and more!
You cannot follow people/pages from Facebook in a "native" and interactive way, but there is a way you can do that when these are public. Go to our RSS-Bridge service
here
. Search for Facebook Bridge | Main Site. Now click "show more". And add a Facebook page name that you want to follow as I showcase bellow. "username" is the page name.
Now click "Html". You will be redirected to a new page where you can see the posts of that page as such.
Right click the Mrss and then Copy Link. That's all. Now you have the RSS link of that Facebook page. Go to your contacts page and add it there. Then click "connect". Same as adding any contacts or websites.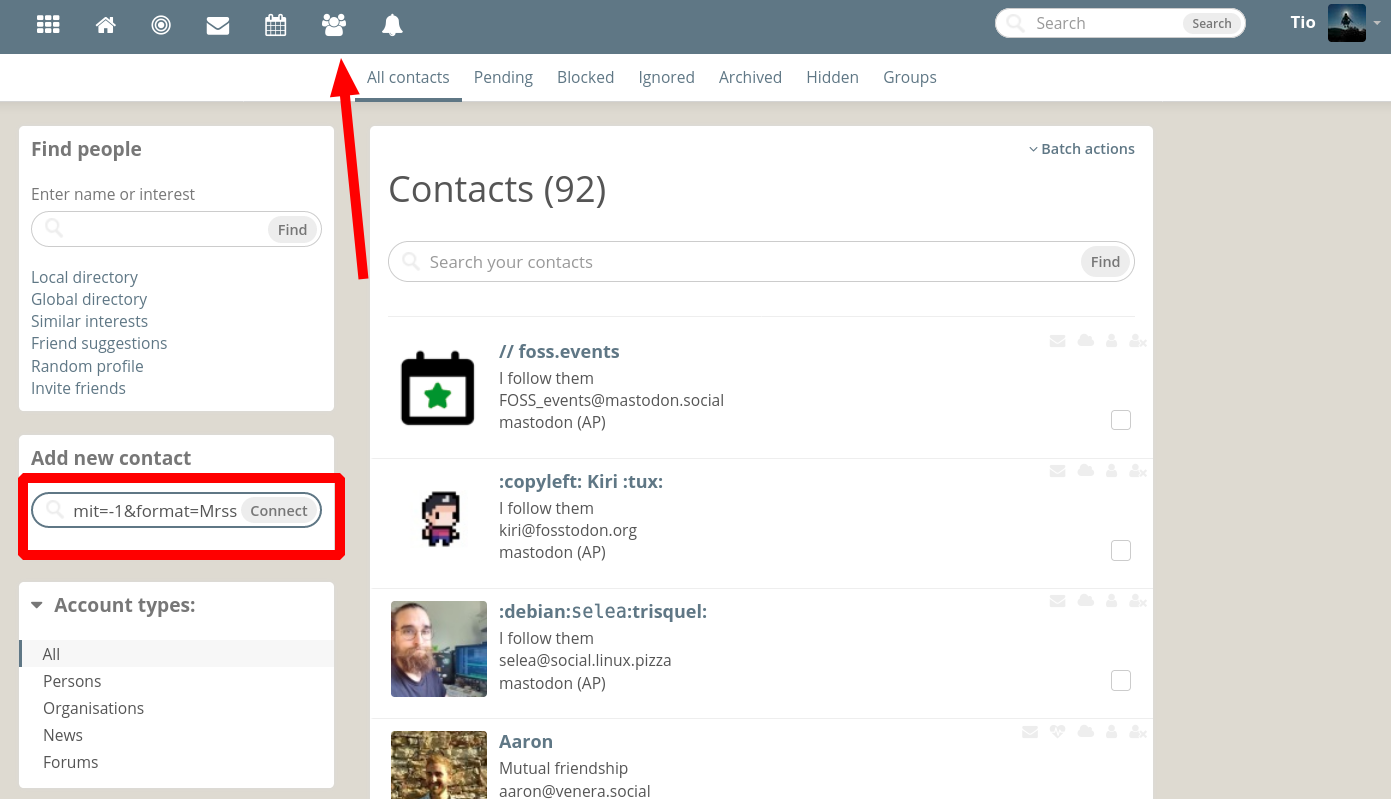 And that's how you can follow Facebook pages or public profiles. Use that RSS-Bridge. You cannot comment/interact with these, but well…at least you can follow them. I suggested to Friendica-friendy developers to add the RSS-Bridge as an addon to Friendica, so that if you want to follow a user/page to be as easy as pasting the facebook URL into the "add new contact" form, and the rest is magic.
Follow the entire internet!
Follow Youtube, WordPress plugins updates, Wikipedia daily article or "did you know?", VK pages, Vimeo, photos from Unsplash, you can even follow Twitter users and pages without an account or even follow hashtags….you can follow Telegram public groups, or when new stuff is added to the BitTorrent network (like say you want to know when a new episode from whatever documentary series you like, is available on torrents). Follow Sub-Reddits, or even PornHub; follow the latest releases on FDroid and sooo much more. I am telling you, this RSS-Bridge is amazing and you can use it as a proxy for connecting your Friendica to pretty much the entire internet.
So yah…slowly you can add up as much stuff to your friends/follows as you want. Create a stream of what you love from the entire Internet.
Facebook, Twitter, Youtube and the like, thought people that they should be spoon fed. You wait for them to feed you, and that led to a world where what you consume is always what these platforms are feeding you. And they do that based on their own interests, not yours. And you end up being unable to control that spoon ->>
It takes a bit of time to move to a place like Friendica. But not as much as you might think. However, you have to get used to feed yourself. Grab that spoon. Choose your food. You will see that it makes a huge difference in the long term.