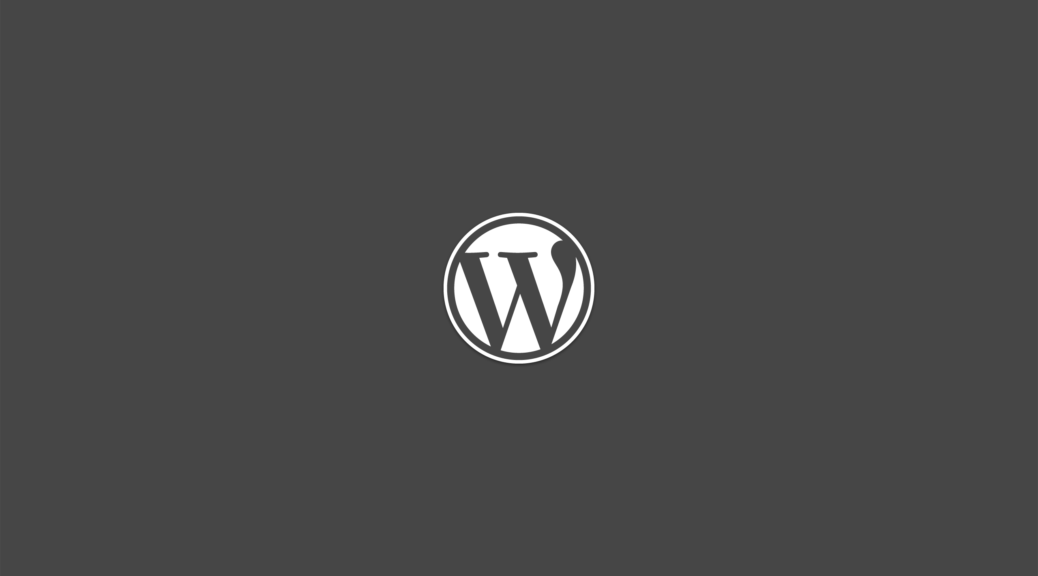 Federate the WordPress. How cool!
I introduced you to the Fediverse in a previous post, and how cool that is. Basically it allows different platforms (websites) to communicate with each other. Something like a Twitter user being able to follow a Facebook or Youtube users, and vice-versa. Not only that, but comment/reshare and overall interact with the other users. Imagine a Twitter user following a Facebook user, and seeing their posts on their Twitter newsfeed and being able to comment, like, or reshare it. And the Facebook user to receive all of that feedback. The Twitter user comments on the Facebook post via the Twitter newsfeed, and the Facebook user sees the comment on the Facebook platform. So they can communicate with each other. That's  extremely important for a saner and more robust internet.
Of course, Twitter, Facebook, Youtube and the like won't give a fuck about such a thing. But lots of people have built alternatives to these platforms that do just that. Ok, you get it, I explained it in the post I linked above. So let's move on.
These Federated platforms are in many shapes and forms, built in different ways. So, you choose it. But WordPress is perhaps the most well know platform that people use to build websites. And it is so easy to set up a WordPress website and manage it. It is click and install. And then you have access to a fuck ton of plugins to make the website as you want. For example all of our projects, except tromland.org and musikwave.com, are built with WordPress. meaning, this website, tromjaro.com, videoneat.com, trade-free.org and the directory, ourminds.online, tromsite.com. They look in a diferent way and they even serve different purposes.
My website is more of a blog, but I also have video and photo galleries. Tromsite.com is more of content-driven website with books, videos, documentaries, curated news and such. You can't comment there, you mainly see what we create. VideoNeat is specifically designed to be a sort of encyclopedia of hand-curated documentaries/lectures/movies that are scientific. While tromjaro.com is a website designed for an Operating System from where you can even install apps on your TROMjaro OS.
You get it, WordPress (WP) is a powerful tool to create any kind of website that you want, with 0 coding knowledge.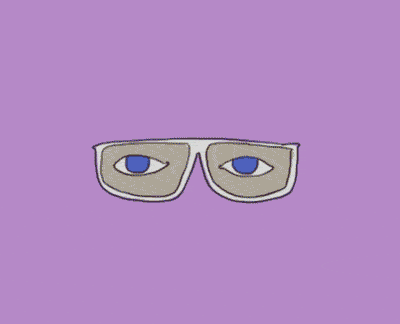 So then, wouldn't it be cool if WP would become federated and communicate with all of those platforms? All of those social networks? Well, it can. And it is easy as flies.
ActivityPub is one of the "backbone" of the Fediverse. There are many such out there, but this one is new, shinny, and used by most of the well known platforms. Thanks to the plugin ActivityPub, WP transforms from a slow moving caterpillar that stays on one leaf, in one tree, into a butterfly that jumps from tree to tree. If you have a WP website, install that and I'll give you a few tips of what to do after.
But first.
What this is doing is opening the doors for WP to talk to the other platforms. Basically, your post and pages (and more if you have custom stuff) can be sent to others on the Fediverse as posts. So imagine this: I have a Frriendica profile (sort of a Facebook profile, but sane and better). And then I follow tiotrom.com (this website) by adding the Federated ID. Whenever there is a new post on tiotrom.com I will see that in my Friendica newsfeed just like any other post from anyone that I follow there. That's great, But what's better is that I can even drop a comment on that post from Friendica, and the comment will go to the WP post itself. It should also work for me, the one behind tiotrom.com, to reply via my WP site to this comment and for the comment to go back to Friendica. Right now this doesn't work but they are working on it, to make it possible. In other words, anyone from the Fediverse can follow my blog via their platforms (Friendica, Mastodon, etc.) and of they like/comment on any of my WP posts, I can see that, and in the near future even reply to them and they can see the replies, so we can communicate with each other.
Another feature of the Fediverse is to send private messages. They are also working to integrate that with WP so that anyone from the Fediverse ca send you a private message and you'll get it in your WP dashboard or perhaps directly to your email that you have for your WP install.
And so, this is what the Federated WP is doing: allowing your WP website to be followed by anyone on the Fediverse (granted their platforms use ActivityPub), and to comment/interact with your WP posts.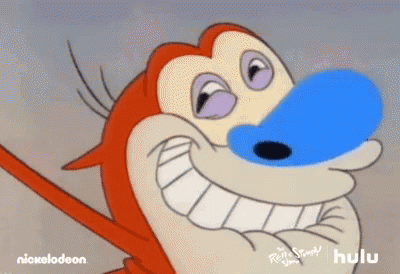 1. Install ActivityPub and set it up.
Simply install and activate. The go to Settings – ActivityPub. The first settings is to set up how you want your post to be displayed in people's feeds. I chose Custom for my website since I wanted to tweak it a bit, such as to write "NEW BLOG POST" and make that bold, to add the excerpt and encourage people to read it fully on my website (since it may not format well on some Federated platforms) and such. This is easy, see my example. If you don't want to bother with that, simply select one of the predefined options.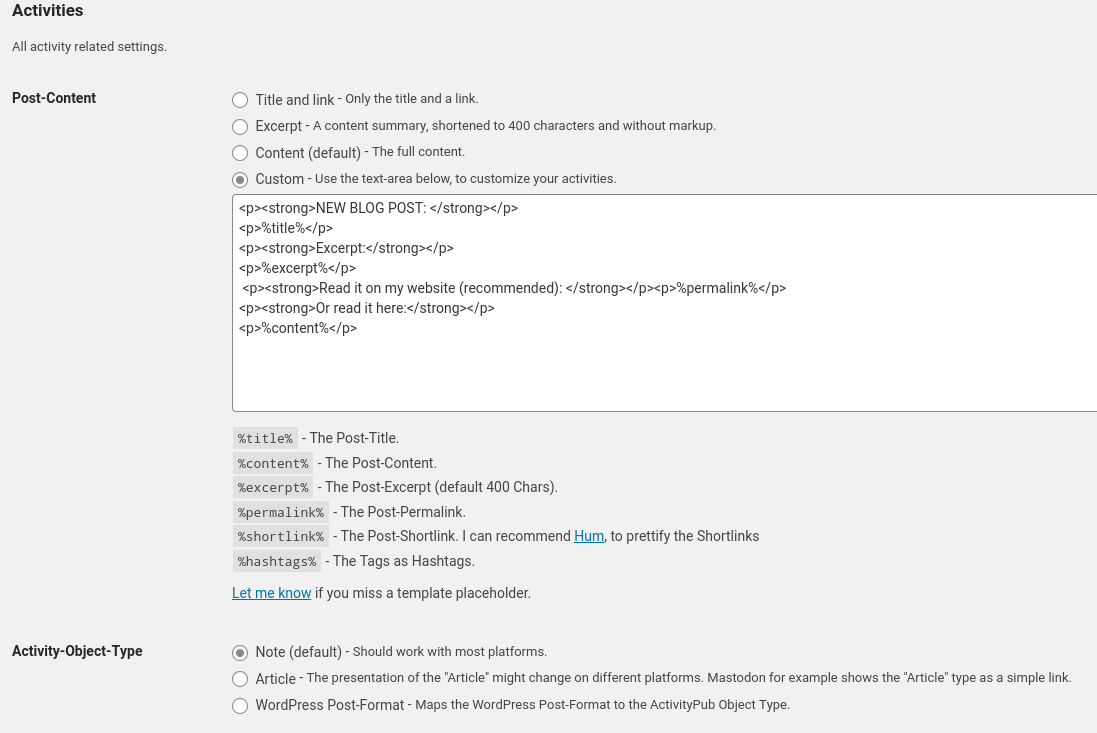 And bellow it, select the type of Activity-Object. I left it Note since it seems to be the recommended one. The last settings are about what you want to broadcast on the Fediverse. I chose only the posts. But you can even broadcast when you upload images and such. Which is cool.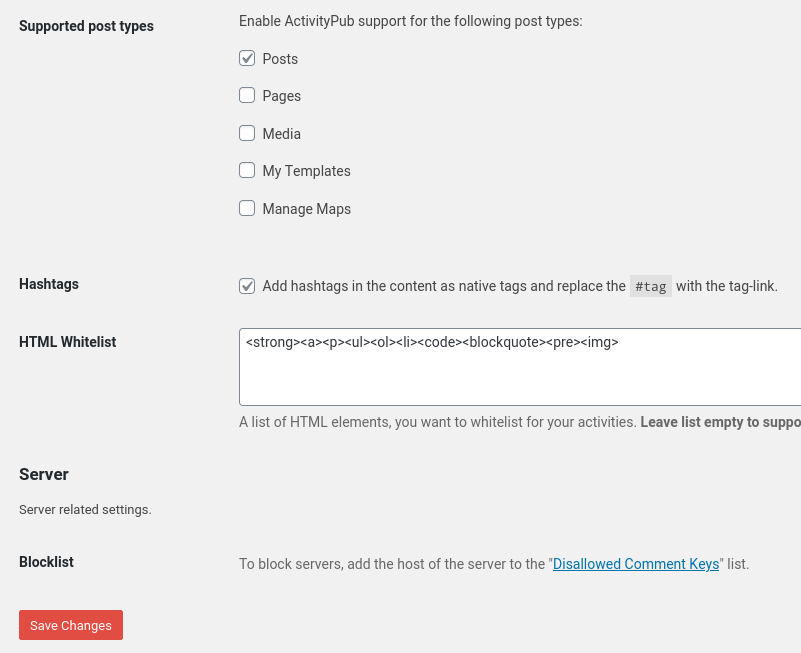 And lastly, for the young generation of hashes, you can enable the tags :). So your post tags transform into hashtags for the cool kids to click on them. You can block domains from following you as well. But why do you want that!?
2. Tweak your profile.
Your WP user acts as the profile of your Federated WP. So go to Users – Profile. Add your Bio and all of those goodies if you want, so that they appear in your Federated profile. I recommend installing 2 other plugins: WP User Avatar | User Profile Picture and Username Changer. So that you can change your username if you want to make it prettier, and your profile photo. Like me: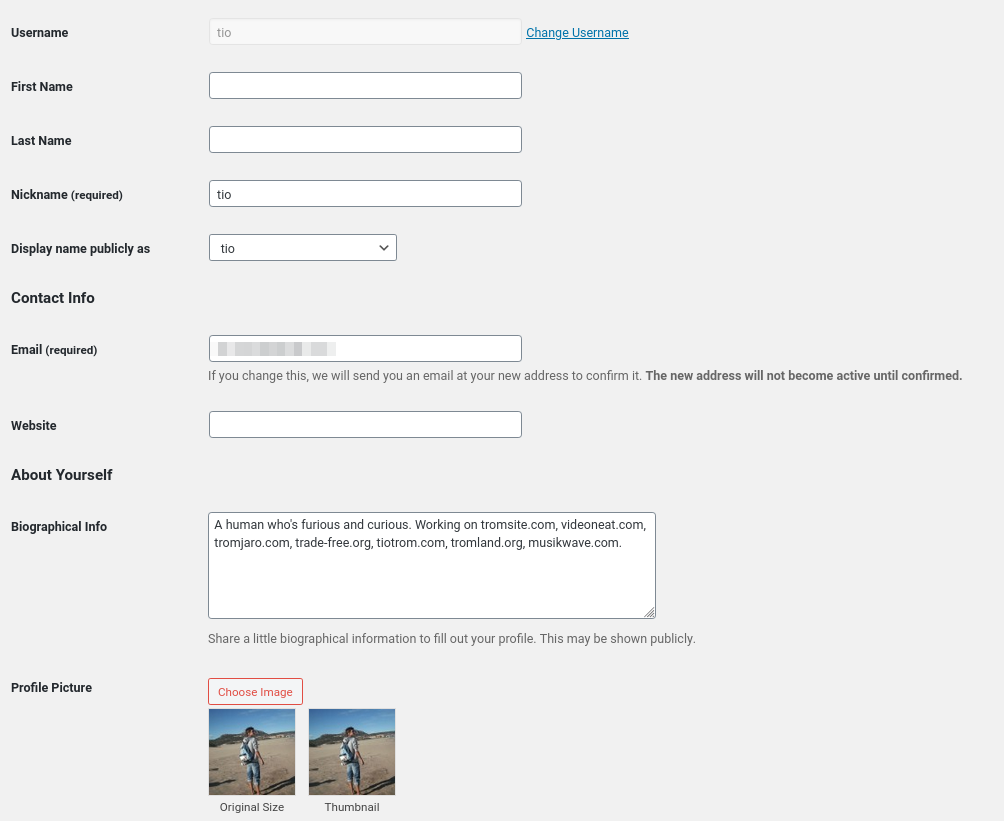 When someone will add you to their Federated network, they'll see all that. Here's how it looks on Friendica: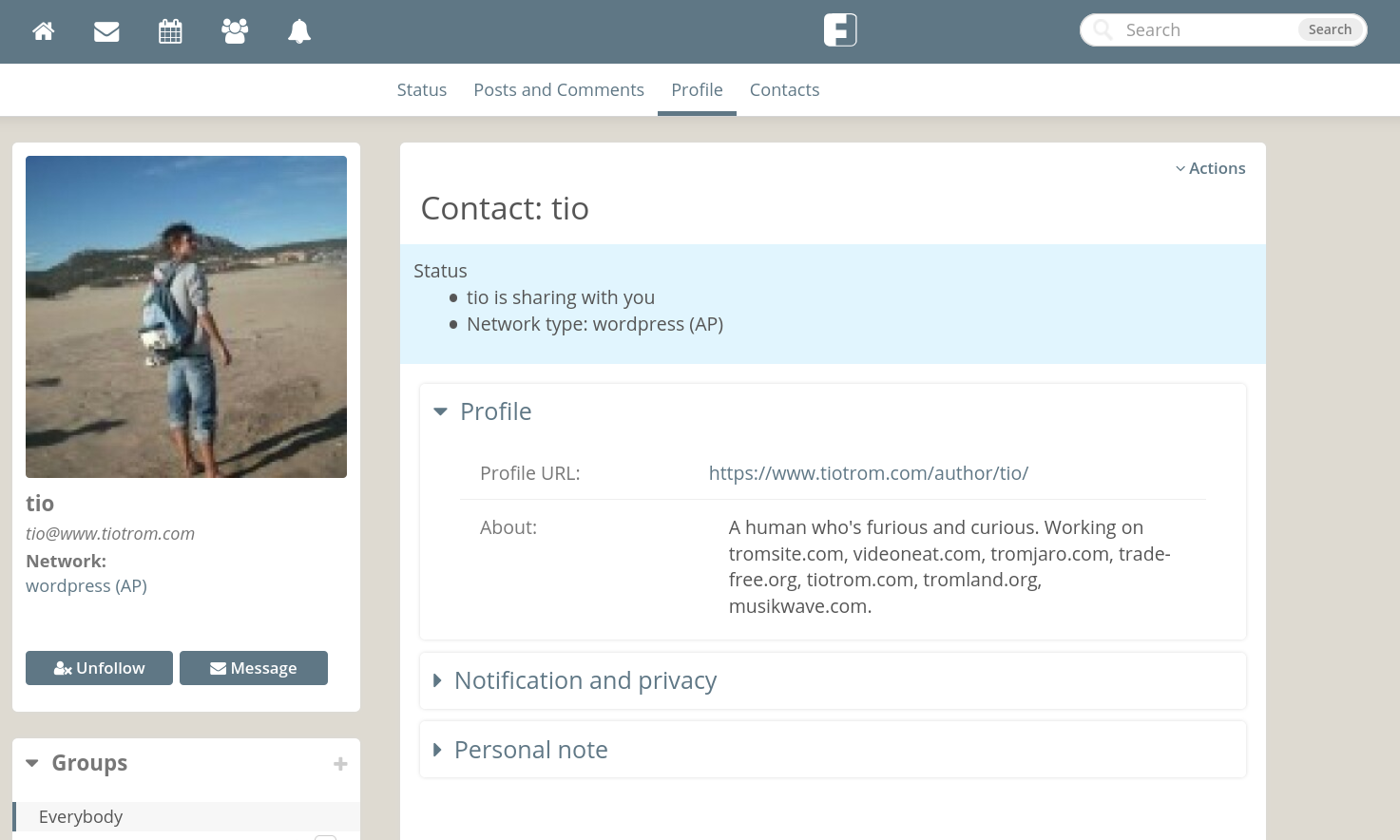 Side note: your federated ID is your profile ID basically. So you can have multiple users, and the content that is federated is, of course, based on what your user posts.
3. Share your Federated "ID".

In the same WP Profile Settings, at the bottom, you'll see this:

And that's your "ID", or Identifier. Send this to anyone who wants to follow you on the Fediverse. As easy as that.
And you're done!
On my "follow" page I now provide 3 methods for anyone to keep in touch with whatever I do: Fediverse, RSS, and eMail. That's super cool. And it is up to you how you want to follow my stuff.
I've now done the same for videoneat, tromjaro, and the trade-free directory. TROMsite.com….is used in a different way so it doesn't make sense to integrate it with the Fediverse. What is posted there is not done via the traditional WP methods…so will see about that in the future. But if you follow the above links, you can follow our projects closely, via the Fediverse, RSS, or eMail. Fediverse is more like: I follow and I interact. RSS is like: I just follow. And eMail is for: I'm lazy so just send me an email when you do something :).
Why is this important after all?
It is true, you can follow our WP websites via RSS on Friendica for example, and all of our work via our main Friendica page, but if you simply want to follow only one of our projects and interact with, then you can do it now. It is also important for people who just want a more complex and customized personal place in the inter-webs, like a WP website, but they want to open the door to the Fediverse. I think that's great!
It also makes the posts on teh Fediverse look better. Before I was using the RSS to pull posts from videoneat, tromjaro, or the trade-free directory to our TROM Friendica page. Now I use ActivityPub. And they look better:
Pulled from RSS – shows no thumbnail or image. Just a simple plain text.


Pulled directly from ActivityPub WP. Pulls custom text + excerpt + image + link. Much better.