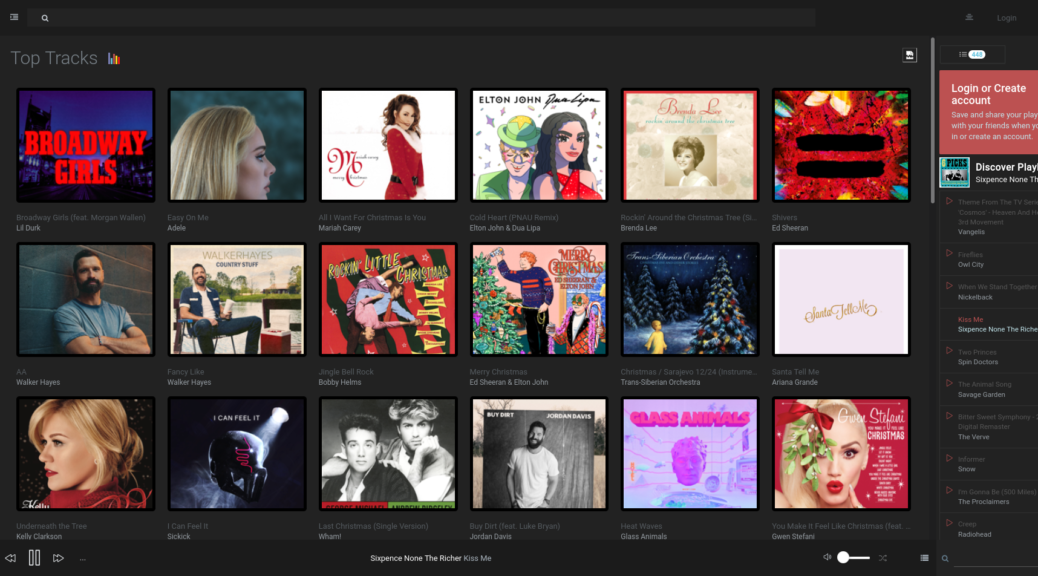 Bye bye MusikWave. Hello alternatives!
Bye bye MusikWave. Hello alternatives!
Today I am closing down musikwave.com. I started this website a few years ago just so that I could listen to music, ad-free. And for others who want that too. I do not listen to music much, but I detest the trade-world we live in where nothing can be provided for you, unless you give something back, be it your dineros, attention, data, or whatever.
But musikwave was using a template that I bought from a genuine website, and because of "copyright" issues it seems, it was removed from there. Thus getting no updates for years, so parts of it were not working. I highly customized this theme but it was beyond me to do more than that.
I later on moved all of our websites from Dreamhost to Contabo, and managed them by myself, cutting the cost per server power to 10 times or more. I was paying around 50 Euros for a server with 4 cores, 4 GB of RAM and 120 GB SSD. Now, for 50 Euros I have 2 servers. One with 8 cores, 30GB of RAM and 800 GB SSD, and another one with 10 cores, 60GB of RAM and 1.6 TB SSD. So you can imagine the price difference when you manage your own servers….
Anyway. I moved all websites there but could not move musikwave since it was built for Apache and our servers run Nginx. So the structure of our new server universe could not handle it. I chose the cheapest Dreamhost subscription to keep musikwave alive, but still paying some 7 Euros a month. I announced that I will close it many months ago, and the time has come.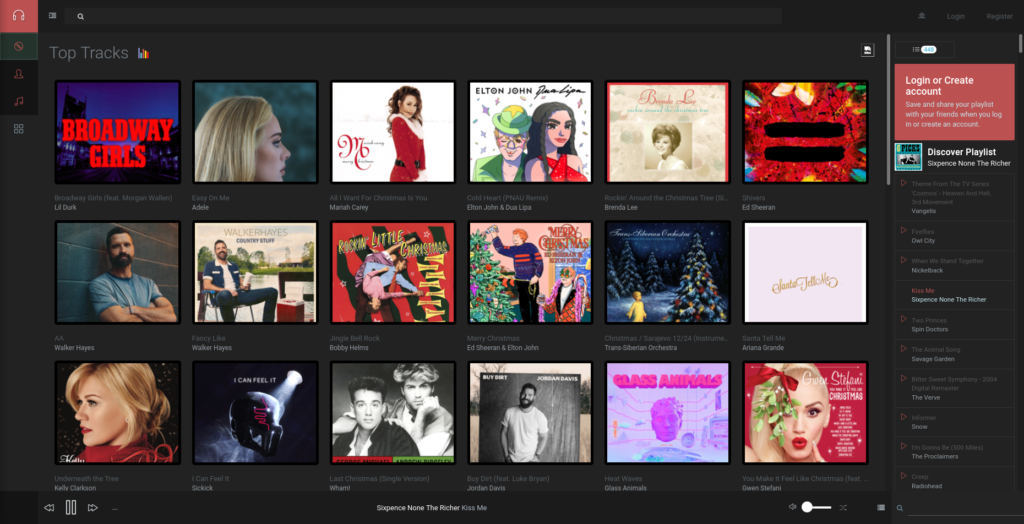 Bye bye my friend….you were great and almost 2 thousand people used you. But it is time to retire because you are old, and I am broke. You do not work well anyways, and there are better alternatives out there.
Nuclear Player
Musikwave was great because it was streaming music directly from youtube, and thus the music gallery was far better than that of any music streaming platform out there. And you could easily make multiple playlists and add music to them. Nuclear does all of this and more: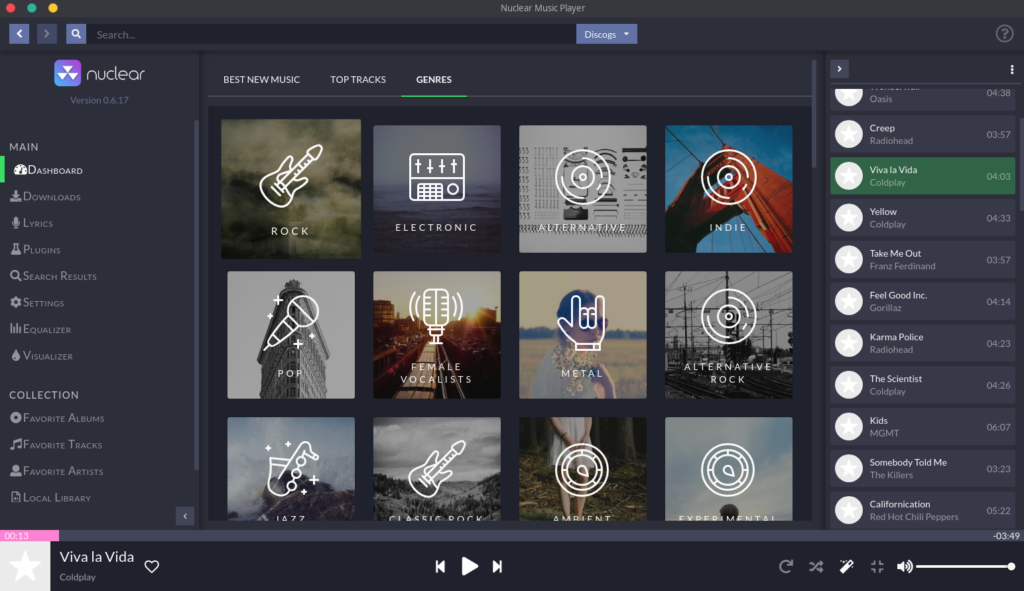 I was surprised to hear from the developers that they got partially inspired by Musikwave when they designed Nuclear. So awesome! I won't go into details but this one is the best and it is an app you can install on your computer. For TROMjaro users it is as simple as going here to our TROMjaro app library, and click install. For others just go on their website and grab it from there and read more about its features.
It can even play local music. Has a music visualizer like Windamp back in the days, plus it can stream not only from youtube but from different other sources. It is my Musikwave replacement!
Audiotube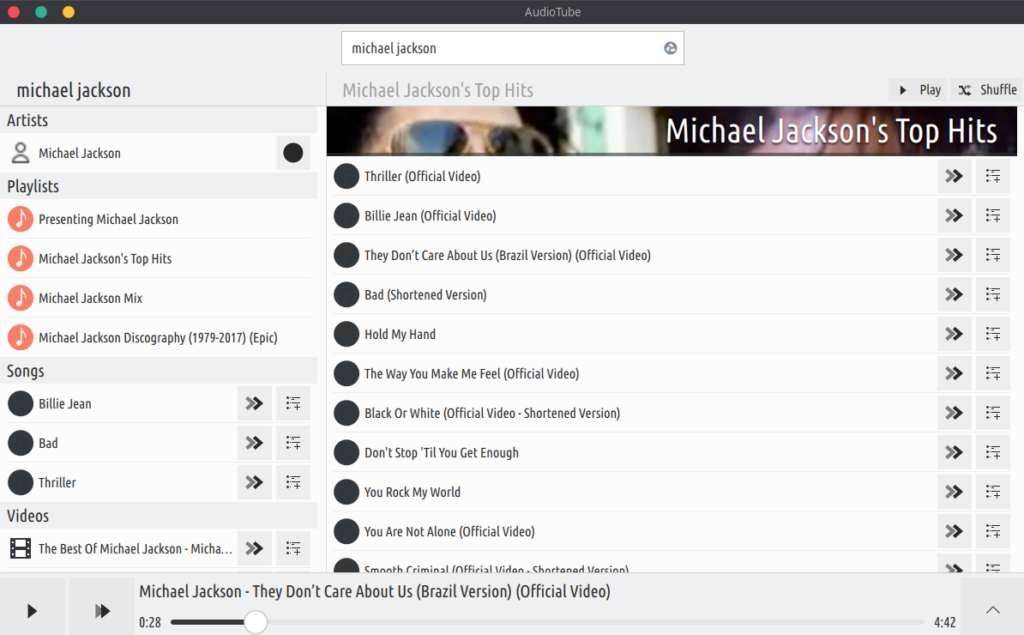 This is a very simple player that plays music from youtube. As simple as that. TROMjaro users can find it in the Add/Remove Software – so easy!. It is called "audiotube-git". Others can grab it from here.
YouPlay
It is similar to the above, but even more simplistic.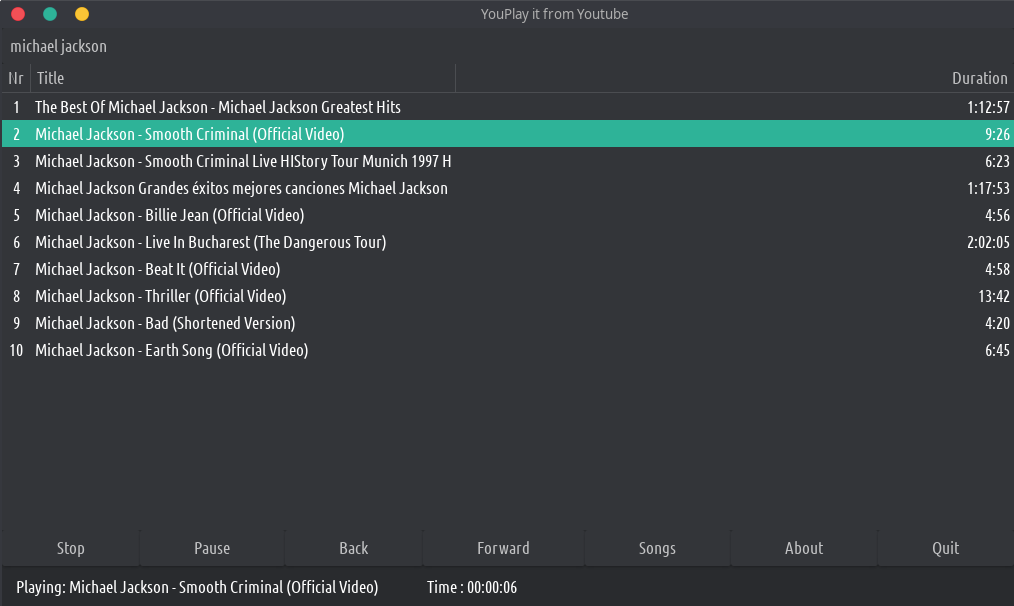 TROMjaro users can again find it in Add/Remove Software by the name "youplay". Others can go here and install.
Perhaps there are other players too, but these are the ones I know and are trade-free. Clean, no ads, no data collection, no sign-up, no bullshit!
Bye Musikwave! 🙂