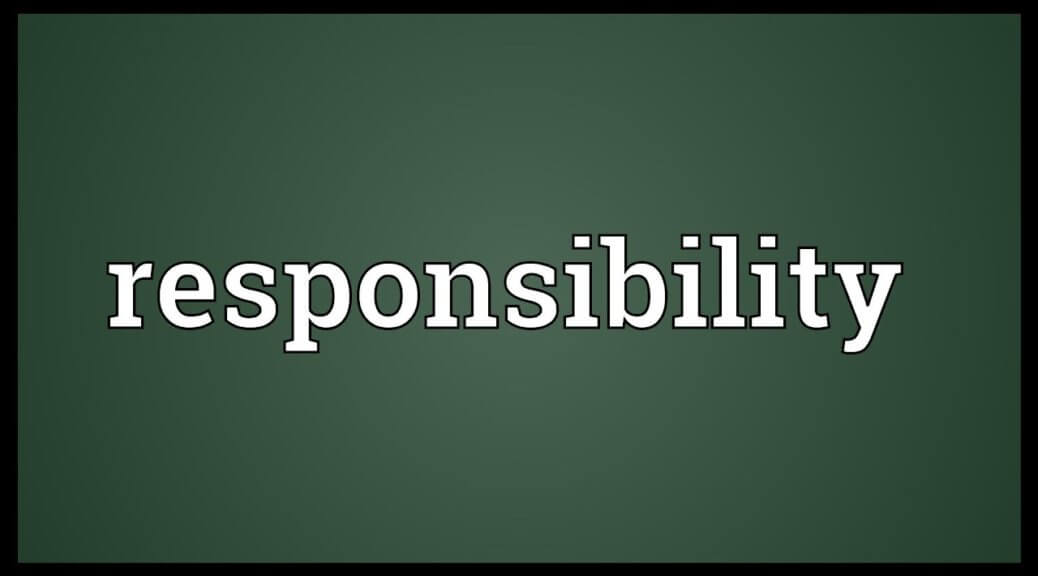 Take responsibility! And how to do it properly!
Take responsibility! And how to do it properly!
Long time since I wrote a blog post, and I'll explain you why in another big one when I have the time to do it :P. But now, take responsibility!
When you manage a project or more, for many years like I do, you get better at it but also busier and busier. I used to be a "creator" and now I'm a "creator-manager" because I have to manage many things. I don't even want to start by explaining what I'm managing because it is a lot: TROM-jaro (test, curate, build, report…), TROM books (review, write, design, promote, memes…), VideoNeat (keep it active), and a ton more. Any website looks bad on mobile? Well, tell Tio about it :D. Typo in a book? Tell Tio to fix it. Bugs? Tio. Criticism for any of our materials?…Address it to Tio. Did you translate any of our materials? Tell Tio to add it to tromsite.com and check it. New ideas about how to manage these projects or what to be added to them? Well…Tio is there to listen. You can't find God in your life? Ask Tio where the dude is. Don't get me wrong, the fact that I am busy means that people are interested in such things, which is fantastic. But I am unable to cope with it. However instead of complaining I DO STUFF to fix it.
Translations were killing me.
Before eating the meat, let's eat some veggies. First of all, TROM (and other projects that I manage) create a lot of content: new books, videobooks, audiobooks, videos of all kind, tools, curate apps, news, memes, etc.. I am overwhelmed with the many formats and kinds. So, if anyone wants to translate any of our projects, how is he/she going to do it? They need multiple programs, access to our projects and so forth. A TROM book needs a Draw Project file to edit it + the PDF to translate the text and get the links from + a way to host it + a way to display it (a reader).
Fixing the mess.
Alexio, who is part of our TROM team, told me about this awesome new website builder called TiddlyWiki. In short is a neat way to build a website where you are not required to login or use any special software to do it. Do it in the browser if you wish. So, I took a lot of my time to rebuild tromsite.com in that format. Entirely. You can see the result here: https://www.tromsite.com/translation.html#:HOME.  And the instructions of how to do it, over here: https://www.tromsite.com/translation.html#:Instructions. It was a massive amount of work, but at least now I can take this off of my pressurized chest now. There, people have everything they need, in very simple forms, to translate and dub our materials + host this website anywhere. If that doesn't help, then nothing will. Yes, people need to know how to host this website, but if they follow the steps (very simple ones) in the instruction PDF, then they can do that easily. I gave them the details, the links, the means. It is my way to say goodbye translators! With a smile on my face. Translators are amazing people who do a ton of work, so don't take this wrongly. I live with one in the same apartment and he is a german-translating-machine. A super nice guy who does a shit ton of work. That's why when I decided to divorce myself from managing the translations, I made sure that anyone can translate tromsite.com without my input.
For tromjaro.com it is even easier since there are no files to translate there – so via a plugin anyone can translate the site from the site itself. No hosting needed. Just to translate.
For trade-free.org it is a bit more complicated because that website is weird. It is a new kind of website which streams videos from p2p. But if you follow the simple instructions form the main page you can do it! Roma made a super cool script that allows for a new kind of 100% custom made translation process.
So, tromsite.com, tromjaro.com, and trade-free.org are ready for translate!
I can't tell you how good I feel knowing that I won't have to deal with the translations. Look….I want to do stuff ok? I don't want to manage stuff! I want to make some cool videos, a new documentary, new books, and so forth. But I want to make sure all of these can be easily translated. But please translators, leave me alone 🙂 – I (we) gave you more than you need for the job, and if you feel at times that is a bit difficult for you to translate something or host your translated website, then please take more responsibility and learn how to do it. I simply cannot hold people's hands for everything. They need to do it by themselves. Be strong! Be translators! Also, use our Translation Chat from here https://www.tromsite.com/act/#translate-dub and others will help you out. 😉
I think, in general, I would like for people to take responsibility more for such things. I didn't know how to make videos, but I learned because I felt it was important to make the TROM Documentary. Same when it comes to websites. Or Linux. Or other things. We need more people who do stuff, rather than just talk about doing stuff or relying on others to teach them how to do stuff.
I am so busy I can't even write blogs anymore 🙁 – I want that life back, 'alright?!
Now that translations are away from my personal space, I hope that I will have more time for creating stuff and that translators will be able to more easily translate these creations. I won't even thank you, translators! Please do it for you! Not for me. Stay awesome!