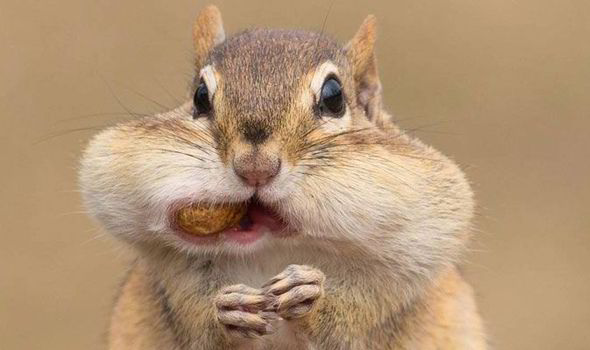 Chewing more than I can swallow
Chewing more than I can swallow
When I was in highschool I LOVED movies. Loved them! So much so that I would watch at least 2-3 a day, almost with no exception. 100 days means 200-300 movies, 360 days means around 1k movies. Several years means thousands of movies…. I was so passionate that I made websites where I would recommend and review movies, I burned thousands of CDs with movies as well, and overall I knew pretty much every english movie out there.
I somehow get into this craze with things that I really love and I want them all. NOW! 😀 – I had a huge list of movies back then and I would randomly pick 2-3 every day to watch, just because I wanted to see ALL movies that exist haha.
Today I changed the "things" and not the approach. For the past 10 or so years I shifted from movies to documentaries. I watched thousands of documentaries in the same "style". I simply cannot help it. I like it so much! I really want to know everything about the world and documentaries are a great way of getting your head filled with good stuff. And I do the same now for podcasts, free and open source software, news, educational videos, and who knows what else. Every day I am digesting these "things": In the morning, when I eat I watch TROM curated videos; throughout the day I read pretty much all TROM Curated news, when I design books or do more mechanical work I listen to podcasts, and many times I watch one or two documentaries before going to bed. I also squeeze in my obsession with FOSS and I search for new apps and Linux "tricks".
Because of these obsessions of mine I created tools where I share with everyone all of these "things": TROM Curated Videos, TROM Curated News, TROM Curated Podcasts, VideoNeat, and soon there will be a page about TROM-jaro (the Linux operating system I customized) where I will add FOSS apps and stuff like that, and there will also be other such tools like MusikWave (music streaming website I made).
To "maintain" these "things" I pretty much have to dedicate hours every day to find them and curated them and post them on those online "directories". Not easy! When I find a good documentary I have to add it to VideoNeat in a way that anyone has access to it, if you know what I mean. Find a podcast and I have to listen to several of their episodes before I decide if it is good enough to add to our curated podcasts. FOSS? Needs to be tested for several days, maybe weeks, before I can recommend. News sources or youtube channels? The same, they need to be "watched" over a period of time to make sure their content is ok.
On top of this craze I have to do lots of other stuff, and let me enumerate some:
Write in-depth TROM books. This needs research, writing and rewriting, design, promote, make memes, post on tromsite, archive links, etc. Some books took me  1 eyar to finish.
Review books – same process as above.
Maintain 4 websites: tromsite.com, tiotrom.com, videoneat.com, musikwave.com – they need constant maintenance. For example recently videoneat.com was "hacked" by automated bots that were posting spam comments on the website – so I spent several days fixing it (super difficult). Same happened to musikwave and tiotrom. I need to update plugins, keep an eye to see if all websites work well, fix bugs, etc.
Build TROM-jaro: this amazing operating system needs testing and testing and it takes a while to do that. Still not fully released because I am looking at fixing some stuff. To give you an example it had a bug where if you closed the laptop lid and open it again (so the laptop would go into suspend mode) the desktop (at times) was messed up. I had to ask for help from Manjaro's forum and we had to test different themes and settings until we kinda figure out where the issue was. I also report bugs for applications to developers and keep track of that – and I do report a lot!
I have to reply to emails and messages. Trust me it is not easy to do this. Some emails and messages require you to be focused and provide a good answer. Even though no more than 15-20 people contact me weekly, it is still difficult to engage with them all.
I have to deal with our new thing, TROM-Cast. Had to learn to use OBS Studio so that the streams work and look great and are functional, have to find news for the week to discuss them in the cast, and deal with a lot more.
Manage social networks: make memes, post them, reply to comments. Again, unless you manage several social network pages you may not understand that this is very time consuming.
Deal with finances and backups for the projects
and more…
For example these days Philip contacted me that he wants to make TROM books as epub and printed copies and that requires a lot of focus from myself tu simply quantify what he wants to do, then I am talking to Dima about our upcoming TROM-Cast and also about his Entertainment book that we still review, Rafa translated a huge TROM book that I had to add to tromsite + the TBF search engine that I had to re-build for the spanish language, Aaron is translating some of the blog posts from here and he told me 2 videos are not working from one blog post so I had to replace those, I was talking to Ziad about some tromsite bugs and/or features and I had to test some stuff, Cody needed me for accessing DTube where he wants to move TROM videos – needs the login and some stuff not working there so I have to check, I am checking new podcasts and made a new podcasts page on tromsite, I had to change the backpage for each trom ebook and re-upload them to tromsite, I had to engage in conversations about several bugs I reported for several foss apps, I had to fix something important with VideoNeat that took me days to do, added new sources to our curated search engine, and I am sure there are other things but I cannot remember. Mind you, this is stuff I had to do for the past several days, not even one week. And it can get super confusing for me if I talk with someone about epub versions of TROM ebooks, with another about a TROM bug, with another about updating some TROM ebooks, with another about something else, and doing other things at the same time. At times I lose my focus completely 😀
Maybe I want to do more things that I humanly can….like take TROM-Jaro…this operating system, although is simply a customized Manjaro, can be one single full-time job with fixing bugs, adding new features, making a website for it and tutorials, finding new foss apps, etc.. Or writing TROM books…that takes a huge amount of times. Or curate stuff.
But I simply cannot stop. And I do not want to do things at 50% I want to do them at 96-100%. Like I do not want to make a meh operating system, I want to make a WOW operating system. No simple curated news, but AWESOME curated news. No nice book, but AMAZING book. At least in my view.
BUT, I am not complaining- It is super difficult, it is true, and at times I get confused and I hate it, but generally I LOVE it because I do not want to be bored and have no ideas about what I want to do or no one to contact me about these projects. That would be a complete disaster. But if you don't see me writing TROM books so often is because I have to deal with a lot of other relevant stuff on a daily basis. And also there are several people who help TROM project a lot so that I don't have to do all of the lifting!
And now I am writing this blog post…damn! 😀