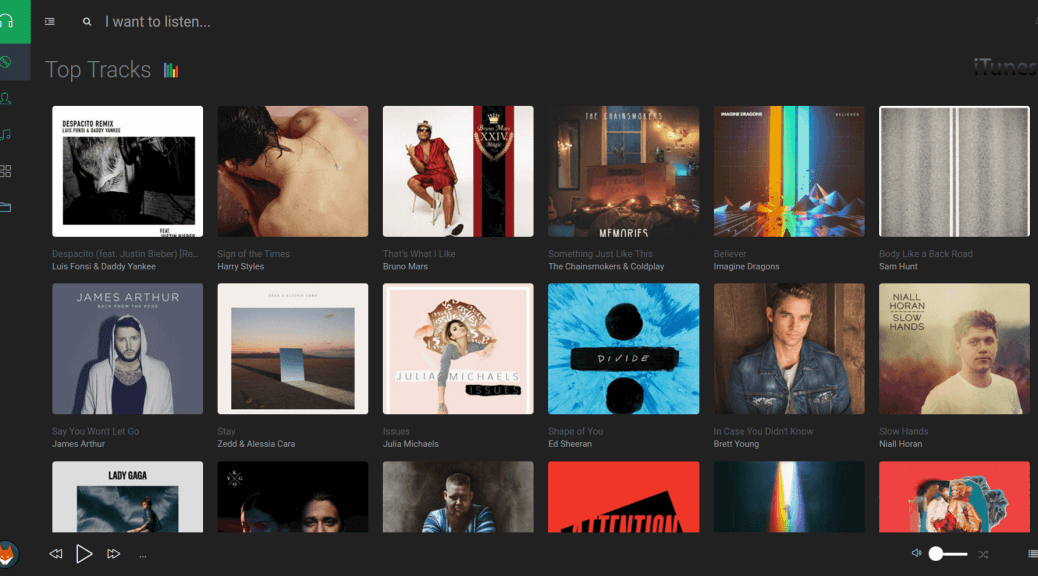 My Own Music Website
My Own Music Website
MusikWave – http://www.musikwave.com/
I don't listen to music that often (I prefer listening to Alan Watts, Jacque Fresco, or other such 'entertaining' people 🙂 ) but I do like to listen to music from time to time, especially while working on some websites or design the magazine. I never pay attention to the lyrics though, as I saw many do, so I can listen to all kinds of crap yet I enjoy it :).
I was surprised when I found a few years ago that people pay to listen to music, I honestly had no idea that with so many free streaming services out there people still pay to listen to music. I come from an environment where if you buy something online you are an oddity. The people I know never pay for Windows, or any software, movies or music. Maybe because they do not have the money and they got used to find them much easier for free, online. For instance, the torrents can even be streamed right now via services like WebTorrent so it is even more easy to watch movies via torrents. Also, free (and 'illegal') services like PopcornTime made Netflix or Hulu look completely outdated and pointless.
Anyways, I used Grooveshark.com to listen to music for the past years, and I have tried many such streaming services, but that looked to be the best one. I don't download or have any songs on my computer since 2007, I find it completely irrelevant since you have an internet connection 99% or 100% of the time (without internet I honestly don't know what do do with my computer 🙂 ). Grooveshark was closed a few months ago though due to being 'illegal', so I tried to find another such service but found none that was good enough or 'legal so it will not get shut down. I tried the very well known and legal Spotify and I got lost through its user interface plus I did not find many of the songs I was looking for, not to mention the annoying ads (but even without the ads, I would have never paid for such a limited srvice). So, looking for an alternative I found a great template that automatizes pretty much everything: sorts albums, artists, songs, etc. It uses Last.fm for sorting and Youtube for streaming, thus it is 100% legal and you can find all the songs you can imagine via this service.
So, I bought and set up this template and made my own music website :). As simple as that.
Even though as I said I do not find music that important/interesting, I am completely impressed by this template and in my view it make services like Spotify look completely obsolete. It is true, for mobile is not a great experience right now, but as soon as the developers improve that, I will update the website.
I will also look into how this template works because I would love to make a VIdeoNeat TV kind of service, with streaming science videos from youtube in a very smart way.
So, enjoy it as it si free and great 🙂
MusikWave – http://www.musikwave.com/